With its green thorny appearance, the reputation of durians probably precedes most visitors' actual experience with the King of Fruits. But underneath that tough shell, may be one of the best delicacies that you can find in Singapore. If you are still undecided and scared about actually trying the fruit, here are some desserts in different varieties of durians. They are milder in taste and smell, and you might find them more palatable. Don't leave without trying.
Durian Cake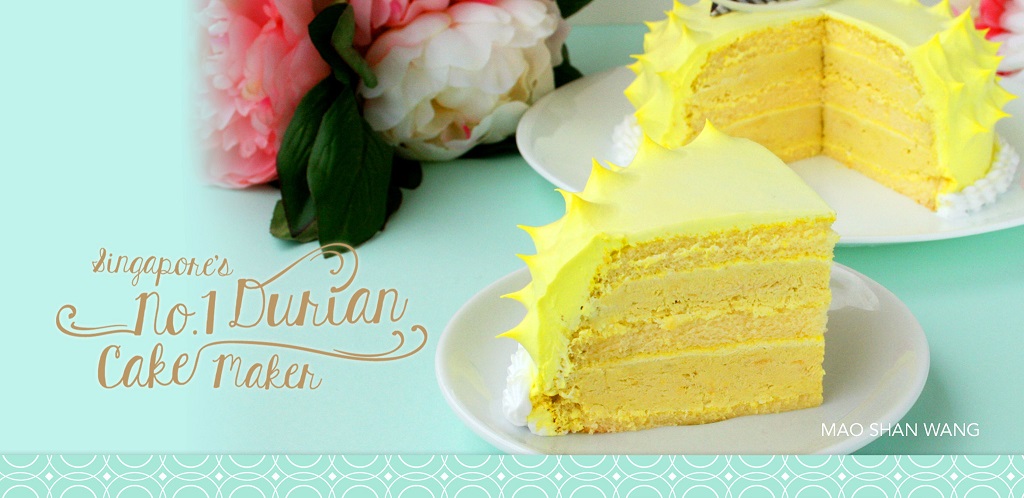 Durian cakes are also a local favourite when it comes to a durian dessert. Sandwiched in between layers of chiffon, the rich and creamy durian filling will either make you run for it or come back wanting more.
Where: Emicakes, 9 outlets around the Singapore island
Durian Puff & Strudel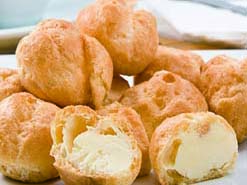 Underneath the fresh sugary crust is (in)famous the durian puree. You might find it surprisingly good and this is your first step towards a durian addiction. You might also want to pack this home for others to try their hands at it.
Where: Ritz Apple Strudel, Found in various heartland malls' basements.
Durian Ice-cream
Some versions mix actual durian flesh in the ice-cream of various varieties from the most prized durian, mao shan wang to the milder version like D24. If you don't want to spend too much on this dessert, look out for the ubiquitious ice-cream carts scattered around in Singapore. You can get a small cup of sweet durian ice-cream for just $1.20 Singapore dollars.
Where: Ice-cream carts, found in most neighbourhoods and along the streets.
Durian Pancake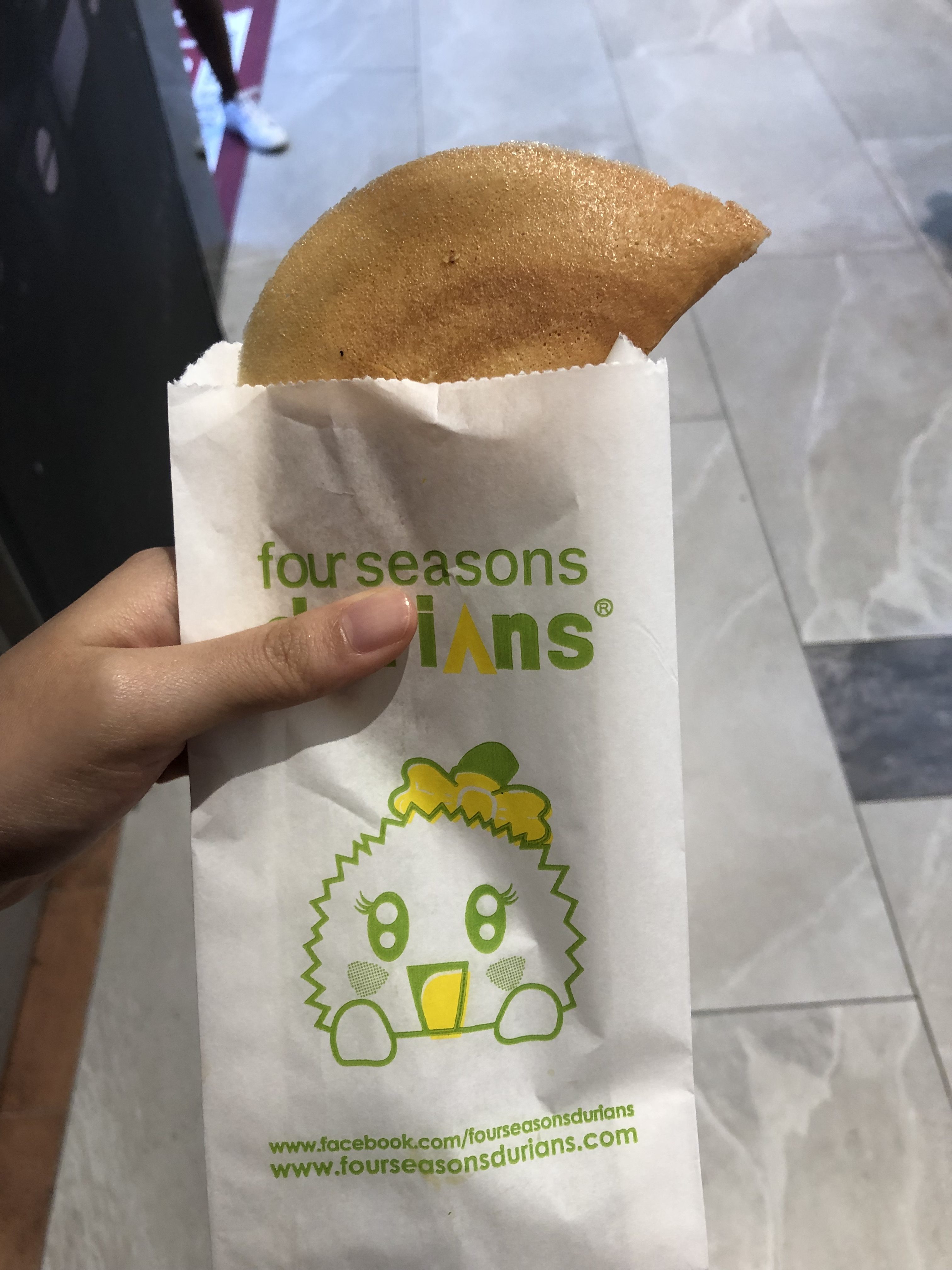 When you think you are more or less ready for the actual thing, try out the durian pancake which wraps chilled durian within its piping hot pancakes. The contrast makes for an interesting culinary experience and you get to try some durian that has a milder smell.
Where: Four Seasons Durians