If there is a common trait among Singaporeans, one of it is certainly the love for good food. No planning for things to do in Singapore would be complete without a list of must-eat food places to visit. From the chicken rice hawker stall that beat Gordon Ramsey in a culinary showdown to the "bloody delicious" chili crabs, below are some of the best places we recommend to include as part of your itinerary for your Singapore trip.
P.S. Do check out our guide to the top five Singapore attractions if you're deciding which places to visit in Singapore too!
Top Five Places to Check Out in Singapore – Don't Leave without Visiting!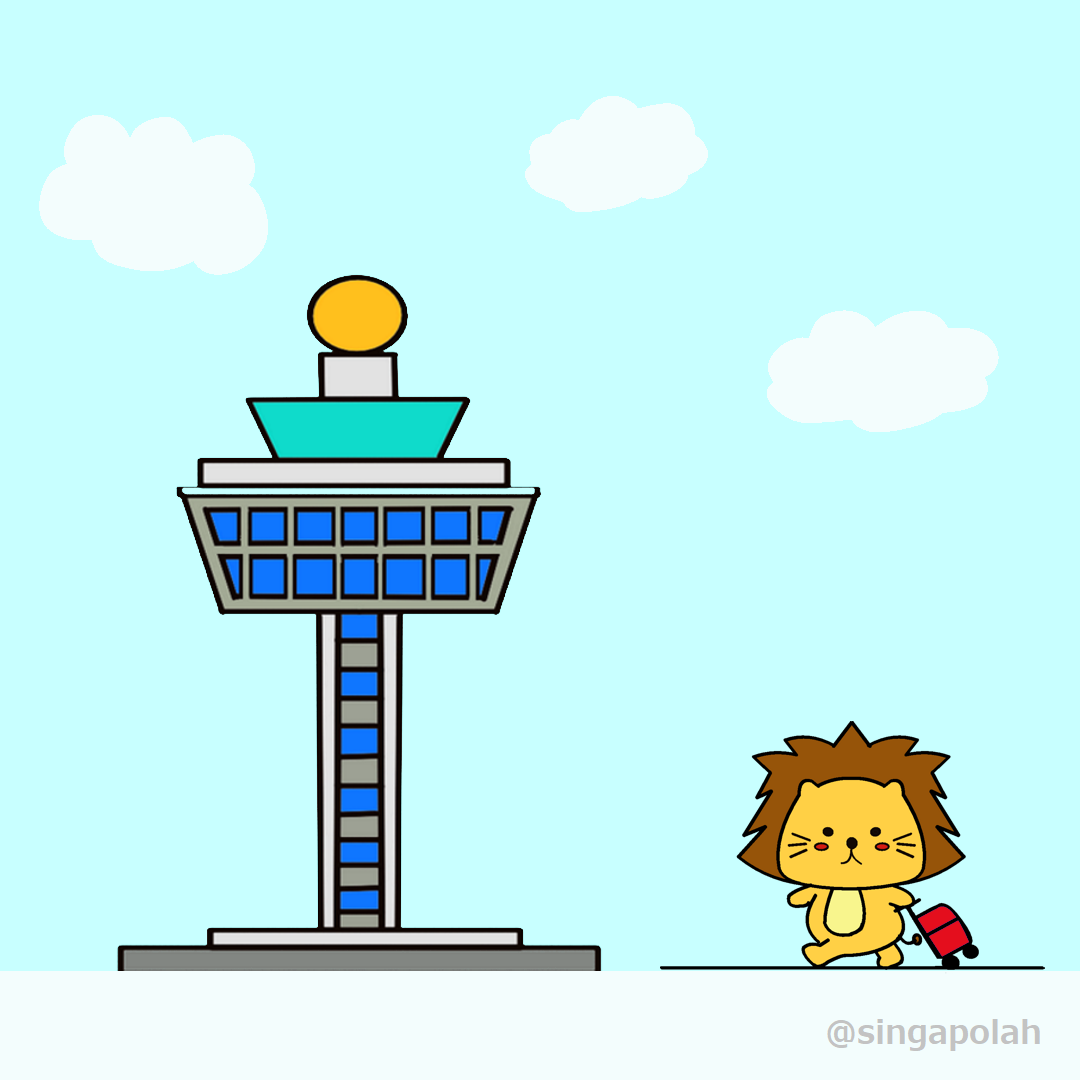 Tian Tian Hainanese Chicken Rice (天天海南鸡饭)
Famous even among tourists as the stall that beat Gordon Ramsey in a cook-off, this is also my personal favourite chicken rice in Singapore.  Tender juicy meat are sliced and served with the well-seasoned rice. Each mouthful packs a rich and powerful punch of umami. Try it with the local chilli sauce, garlic or soya sauce for a different taste! I personally prefer to eat it with just a bit of soya sauce.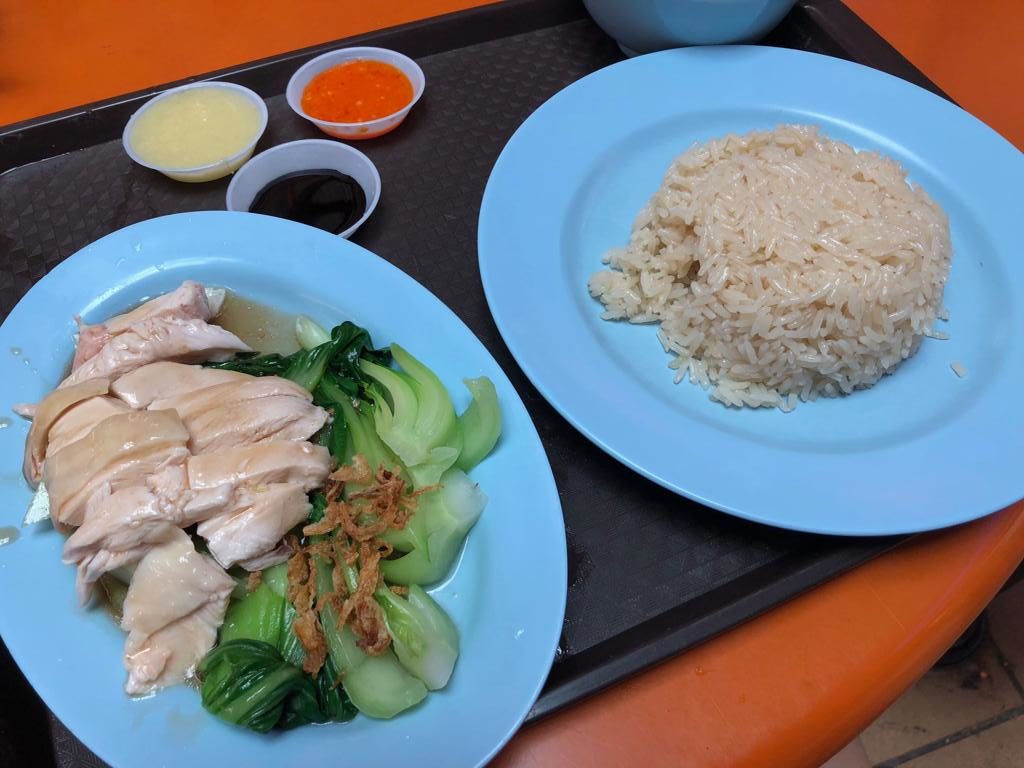 Song Fa Bak Kut Teh 松發肉骨茶
Definitely a must-eat if you are in Singapore! A humble looking bowl of peppery soup with chunks of pork ribs, we love to eat it with lots of rice and dipping the meat in soya sauce + garlic. You get a certain kick out of the soup, which the locals describe it as "shiok". Try it to believe it for yourself. Check out the recommended side dishes if you are famished from a day of walking around tourists attractions in Singapore.
Tip: If you are visiting the outlet at Chinatown Point Shopping Mall, do save some space for desserts at Mei Heong Yuen Dessert which is located in the same mall but on different floors.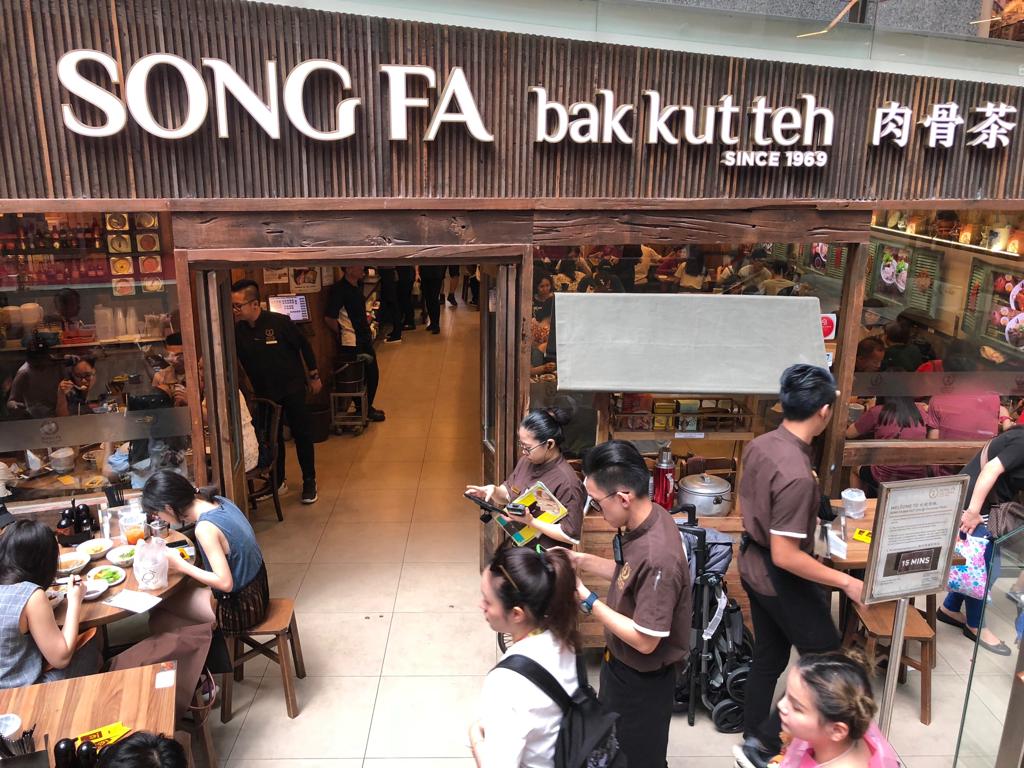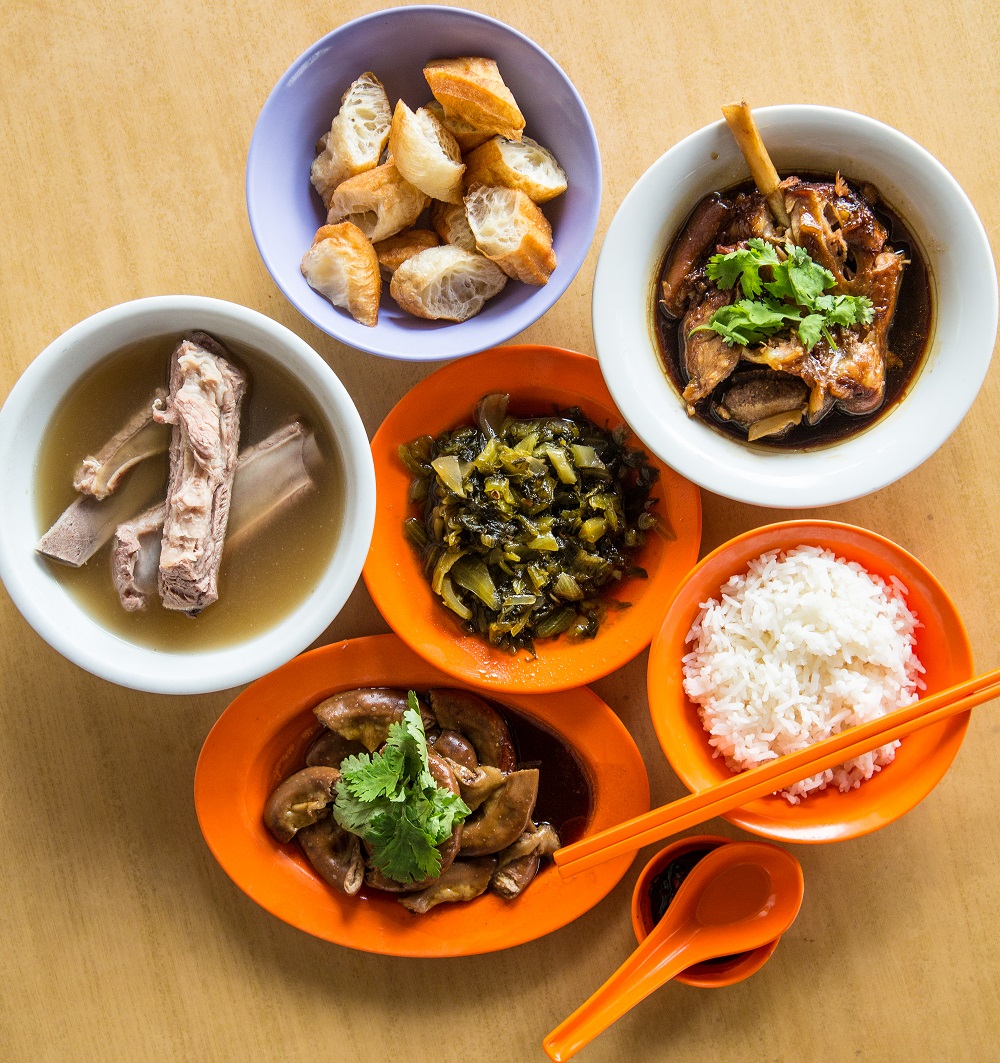 Chomp Chomp Hai Wei Yuan Seafood Barbecue (忠忠海味园BBQ海鲜烧烤)
Barbecued stingray might seem like a strange dish, but this is something you do not want to miss while you are in Singapore. Commonly prepared by grilling the fish over charcoal, it is served with a layer of the local favourite sambal chilli sauce. Drizzle some lime juice over it, and you are ready to go. The soft flesh, combined with the spicy sambal and tarty citrus sauce helps to bring out the rich flavours of the fish which is at once sweet, savory and spicy. Best to eat this with a generous portion of rice if you can't take spicy food well 🙂 If you have space for more, try the famous Hokkien Mee, carrot cake and fried oyster too!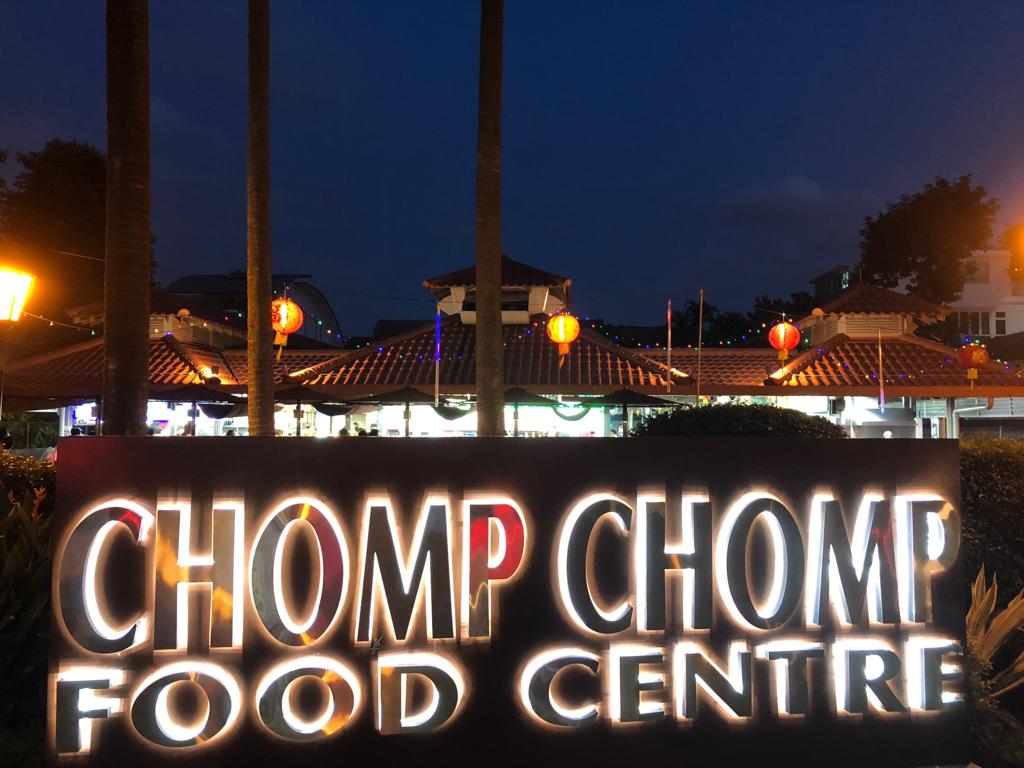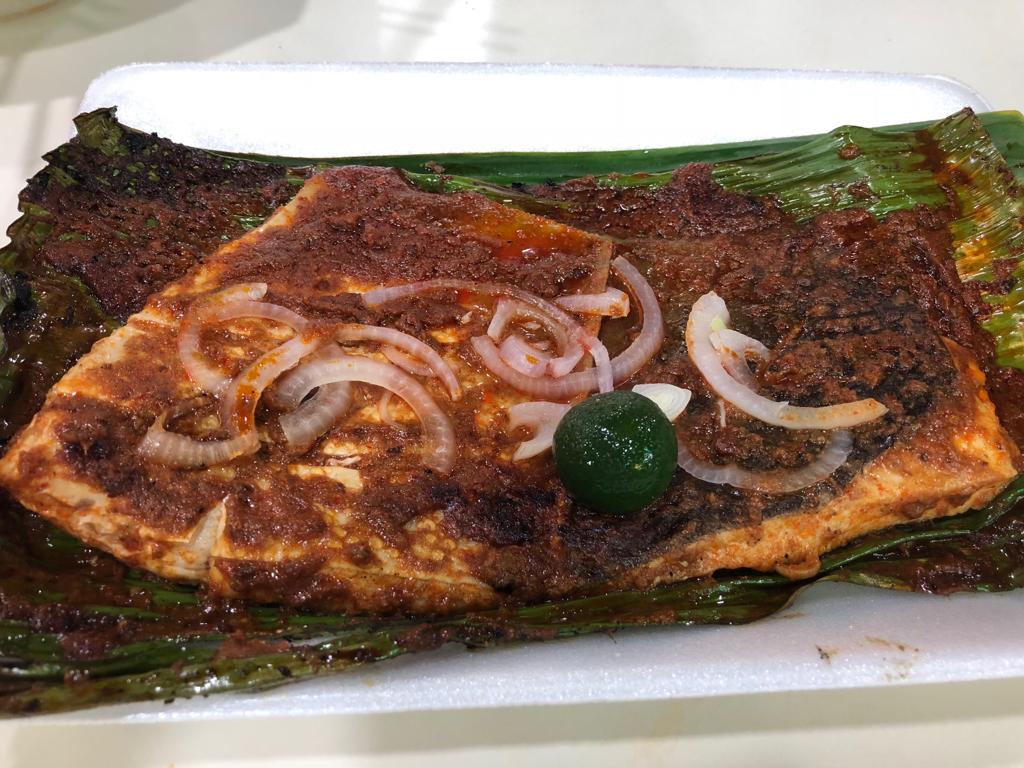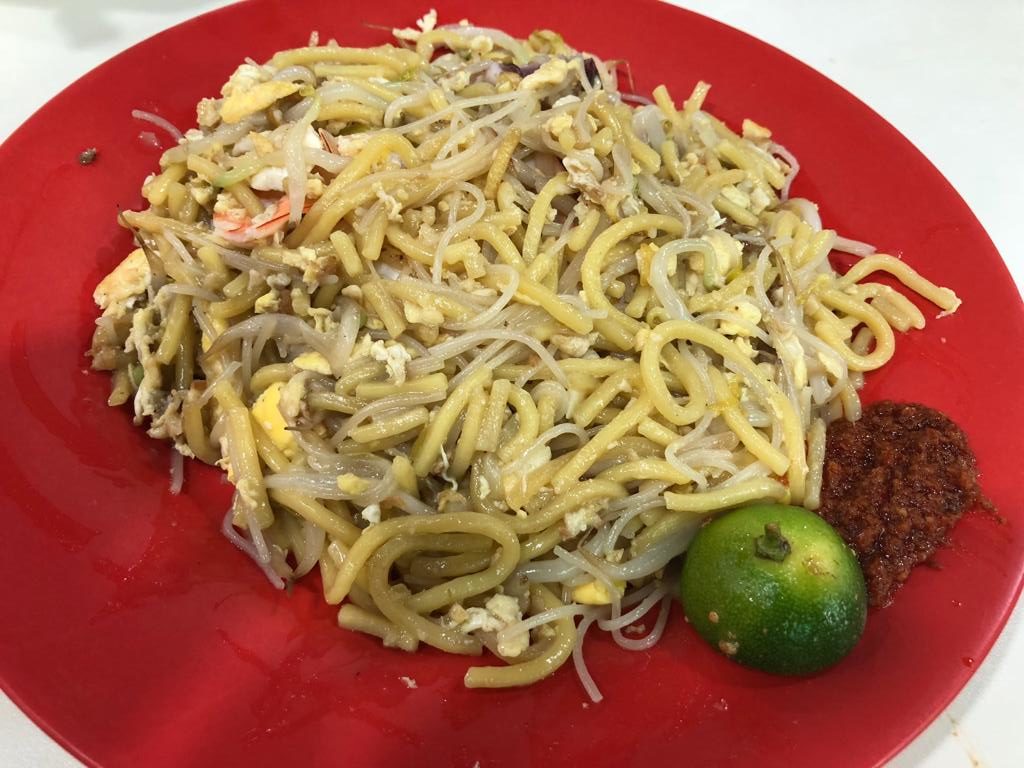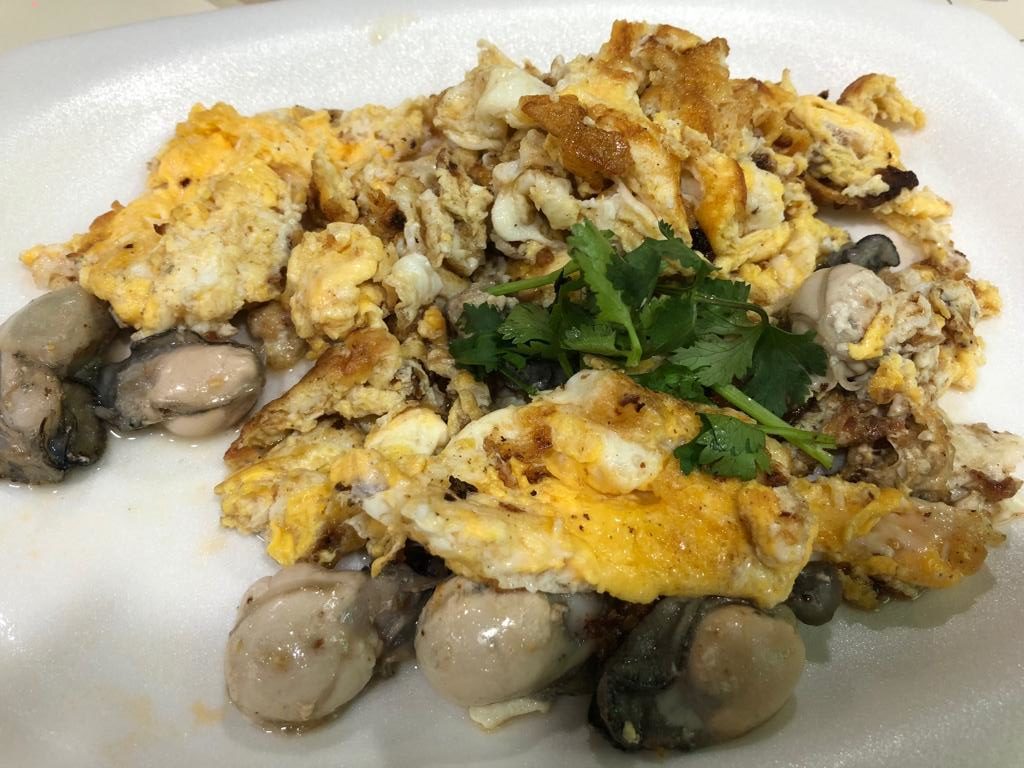 Mei Heong Yuen Dessert (味香园甜品)
Serving both hot and cold desserts, there is a wide variety of traditional and modern flavours to choose from. Personally, I like the mango pomelo sago dessert, but you can never go wrong with ordering snow ice too. 
Tip: There are two outlets in Chinatown, where one located just inside Chinatown Point Shopping Mall while the other is located along one of the walking streets. As the latter is frequently more crowded and you have to bear the heat walking there, we prefer going to the one inside the mall for its cool air-conditioning and shorter waiting time!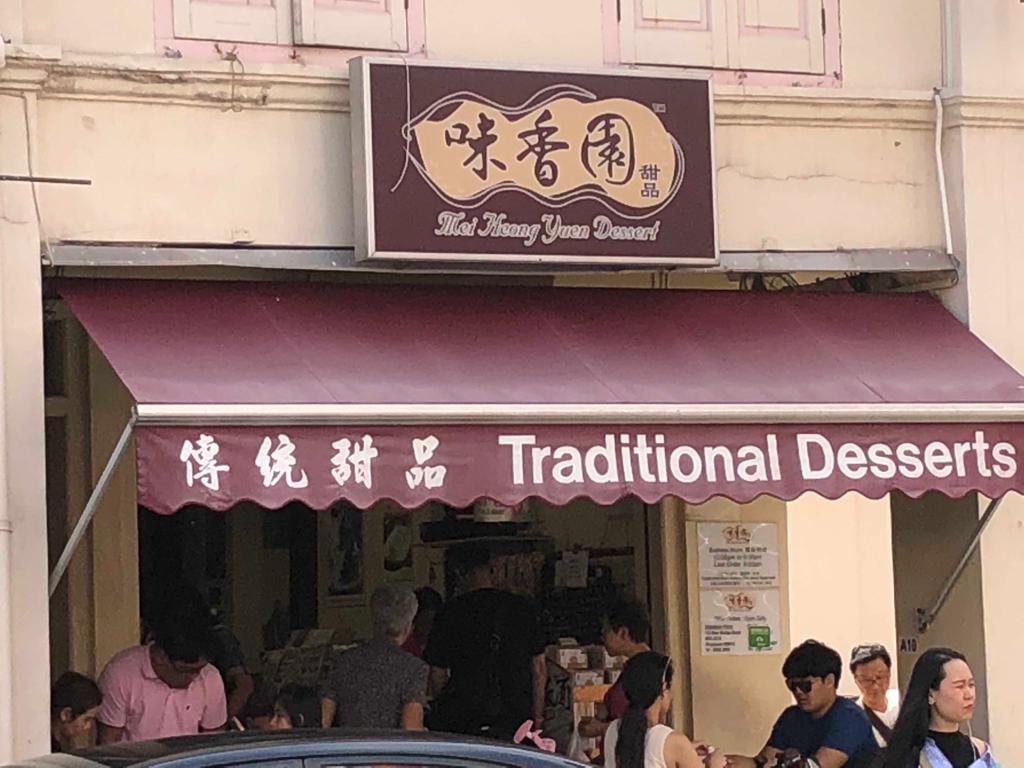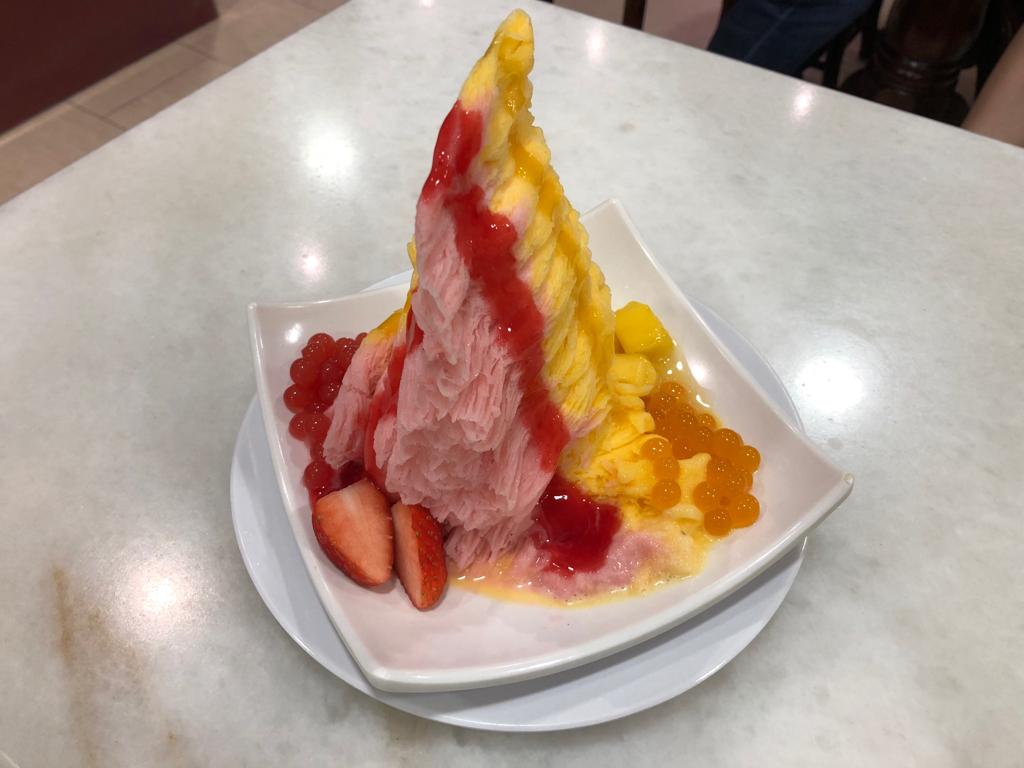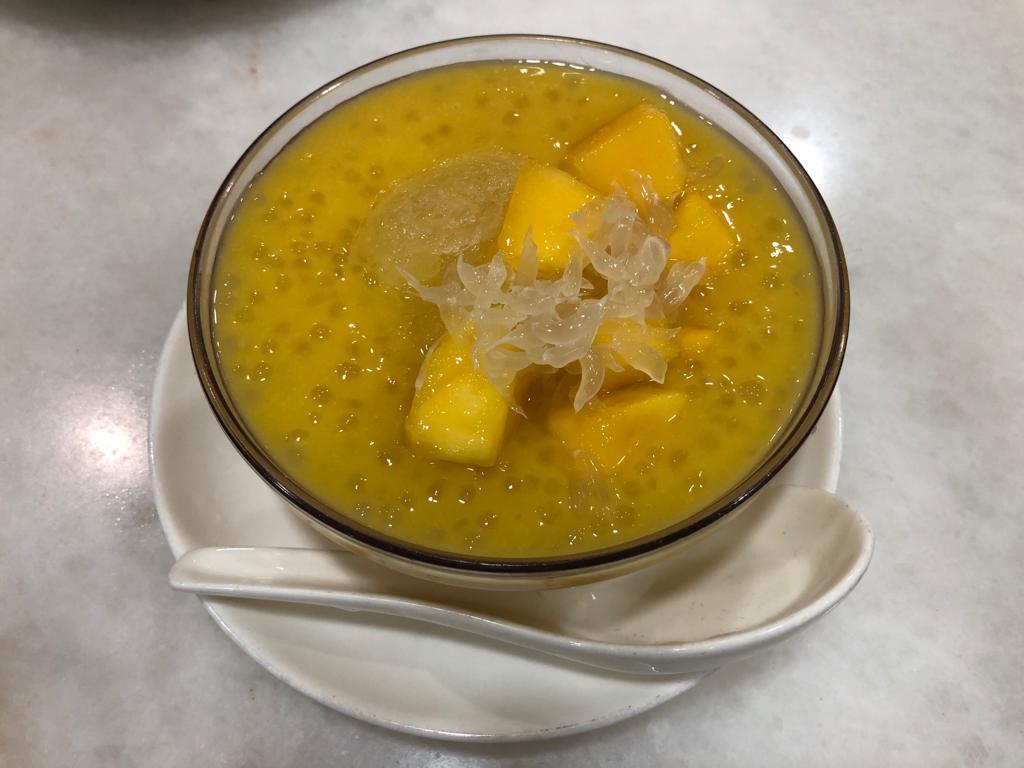 Qi ji Mee Siam
A sweet-and-sour dish that is a bit spicy, you should definitely try this if you enjoy sweet-and-sour food too. Served with brown rice noodles, this is also a healthier alternative to the usual noodles. Since this is part of a chained restaurant, you can easily find it around Singapore.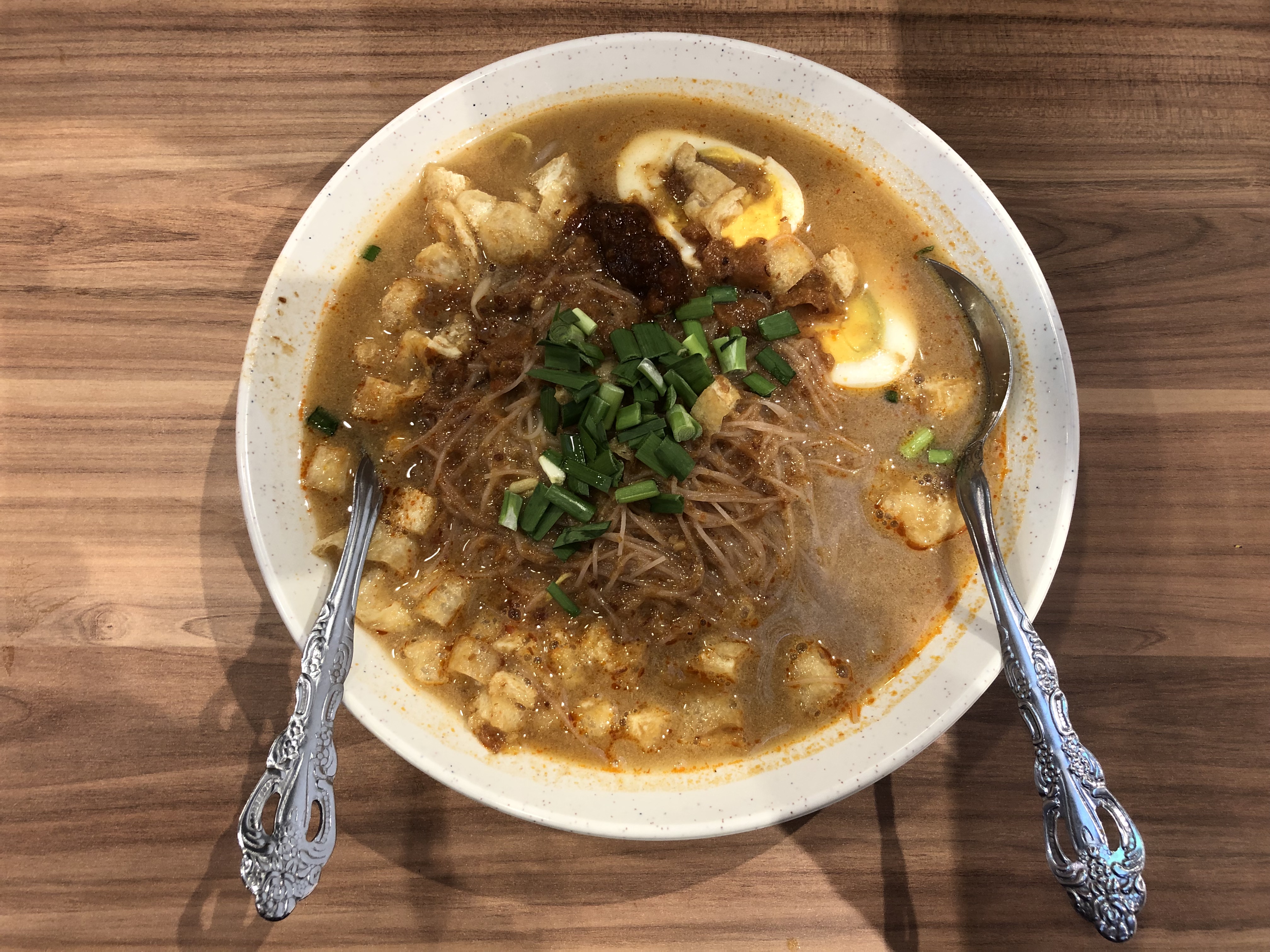 Outram Park Fried Kway Teow Mee (欧南园炒粿條面)
Mix with plenty of cockles (aka "hum" in local dialect) and black soya sauce, you can't find this kind of fried noodles outside southeast Asia. I like mine with plenty of "hum". It's amazing how good a simple fare like this can taste.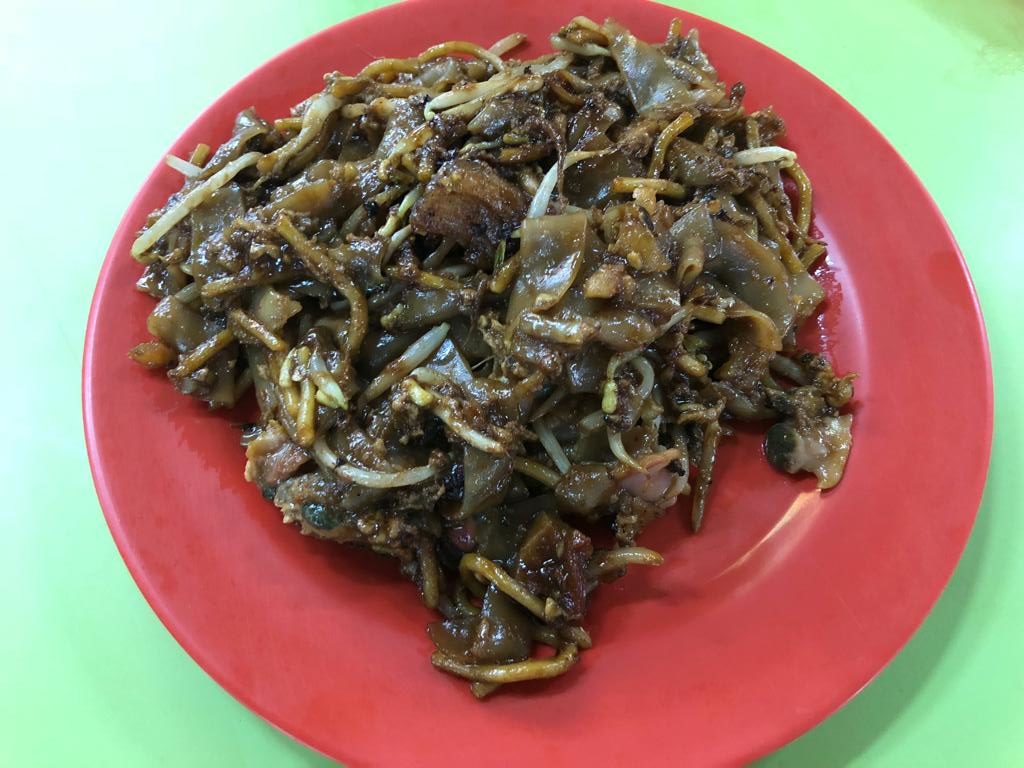 Tip Top Curry Puff
With a fried crispy outer layer, eat this while it's hot! The original curry version is one of the better ones in Singapore so don't miss it if you chance upon it!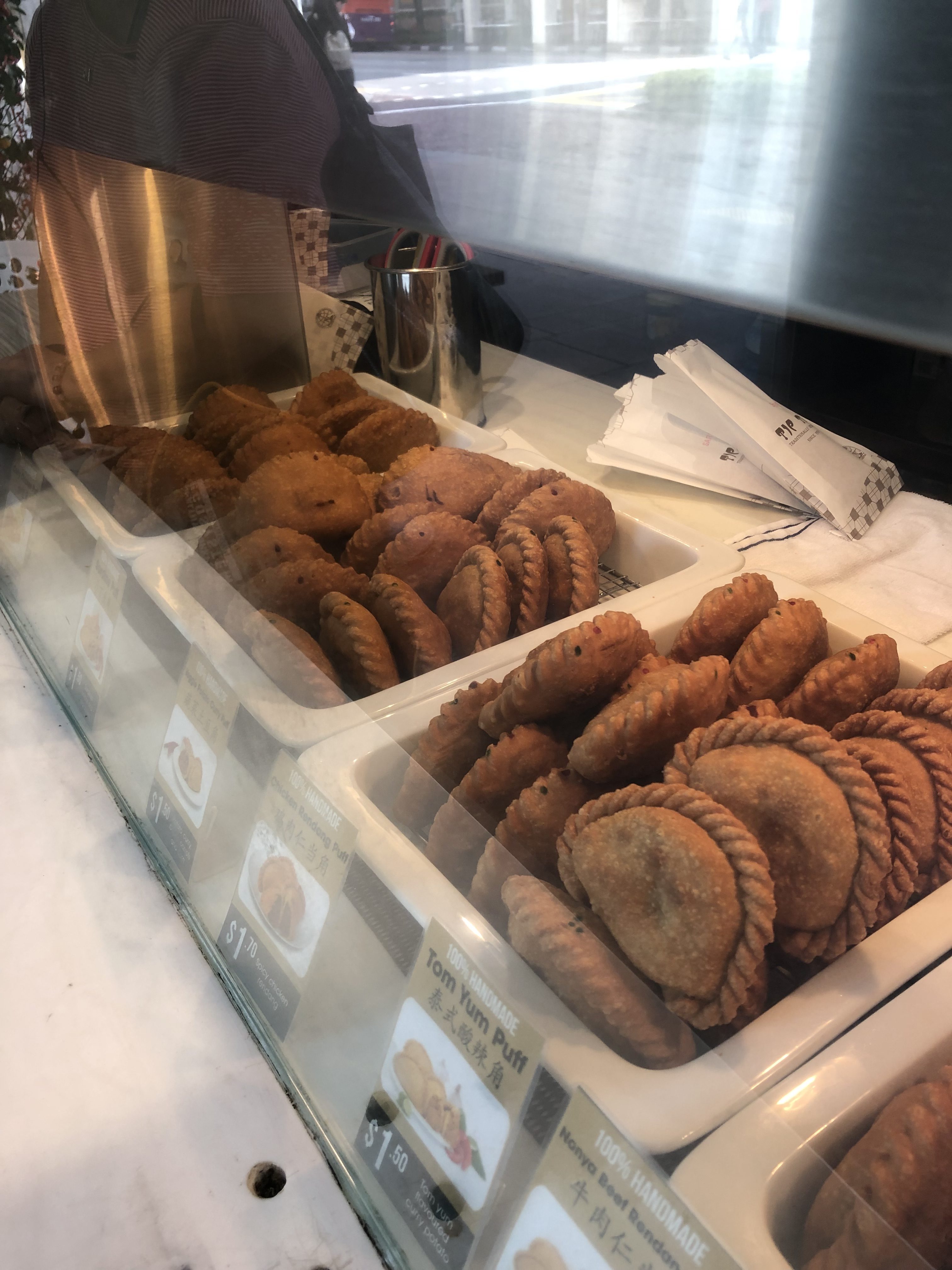 Mellben Seafood at Ang Mo Kio
Famous not just for its chilli crabs, but also its creamy butter chilli crab soup, you can be sure your tummy would be popping out after a meal here. I loved the fried buns here, which is often eaten by dipping the buns in the savory sauce of the chilli crab or in the sweet condensed milk. But be forewarned, there is a queue here every night and average waiting time could hit 1 hour long so try to be early.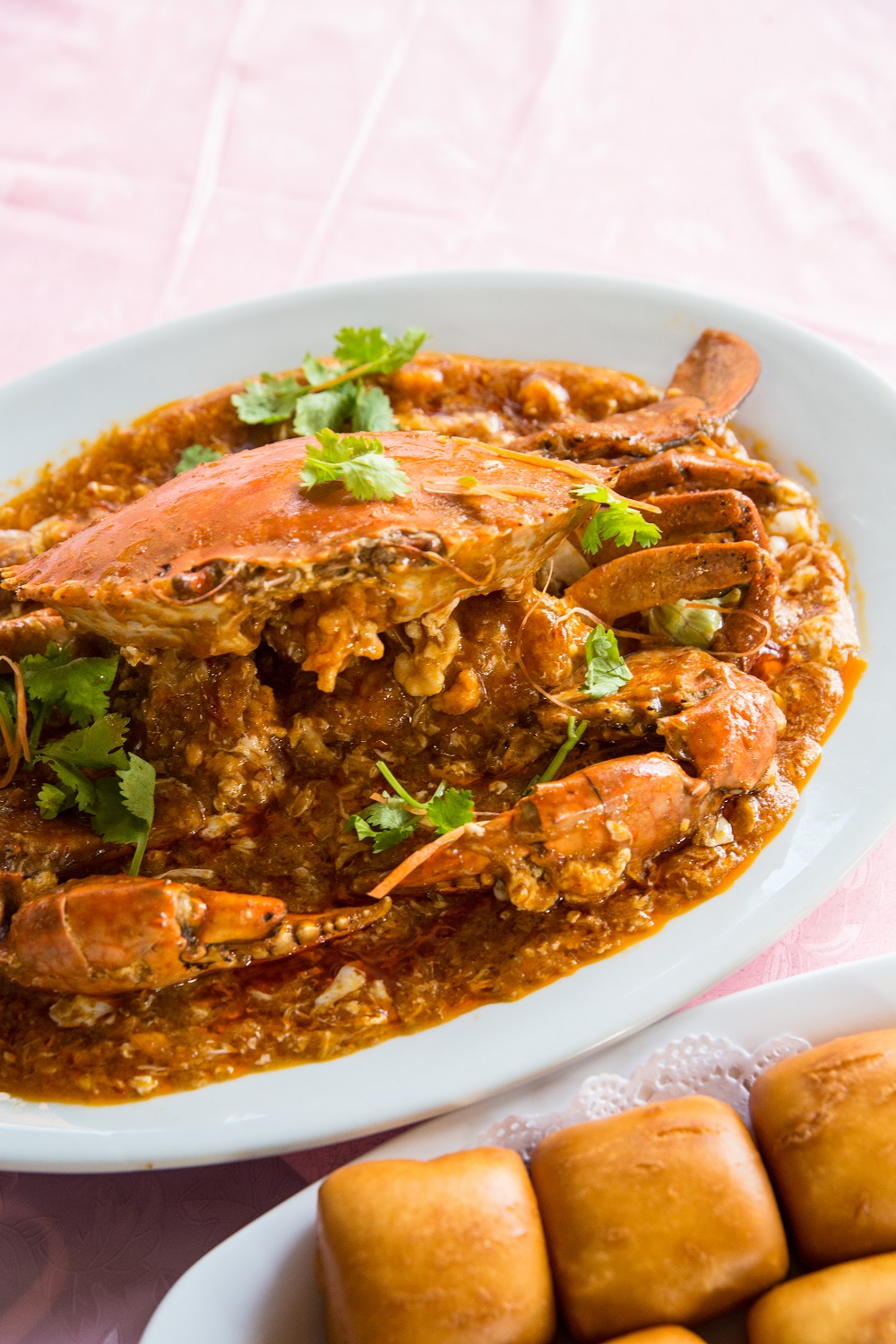 Wild Honey 
From the English Breakfast to Tunisian, the all-day-breakfast served here can be rather pricey but the good service, great food and the ambience helps to make up for it.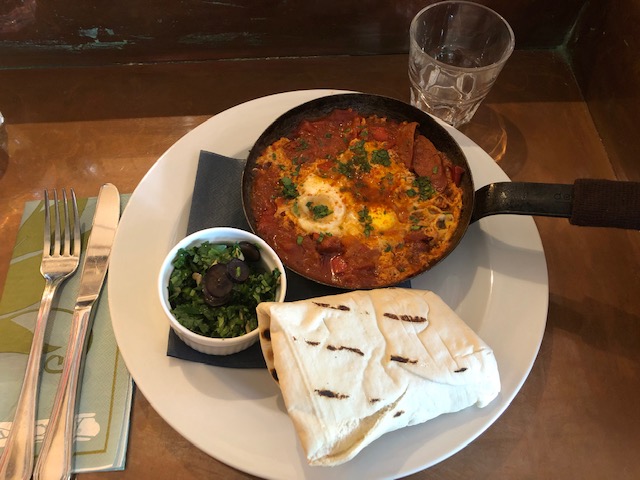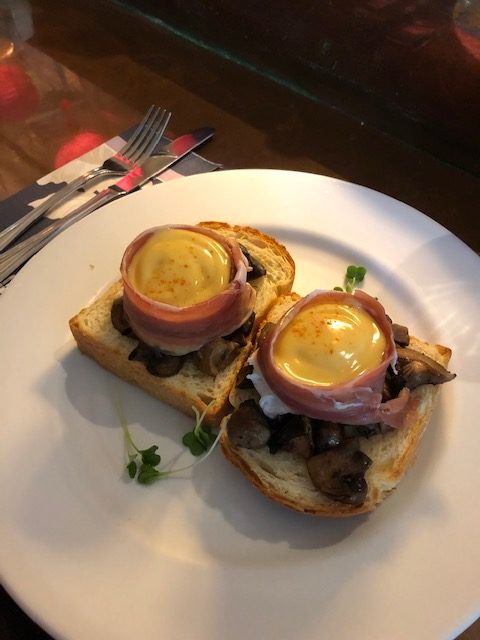 Hong Kong Street Family Restaurant
Located across the road from the Novena station, this simple-looking restuarant serve one of the best beef hor fun in Singapore. A savory noodle dish, each mouthful is slurpingly good with its juicy beef meat and flavourful sauce. Also try their tofu.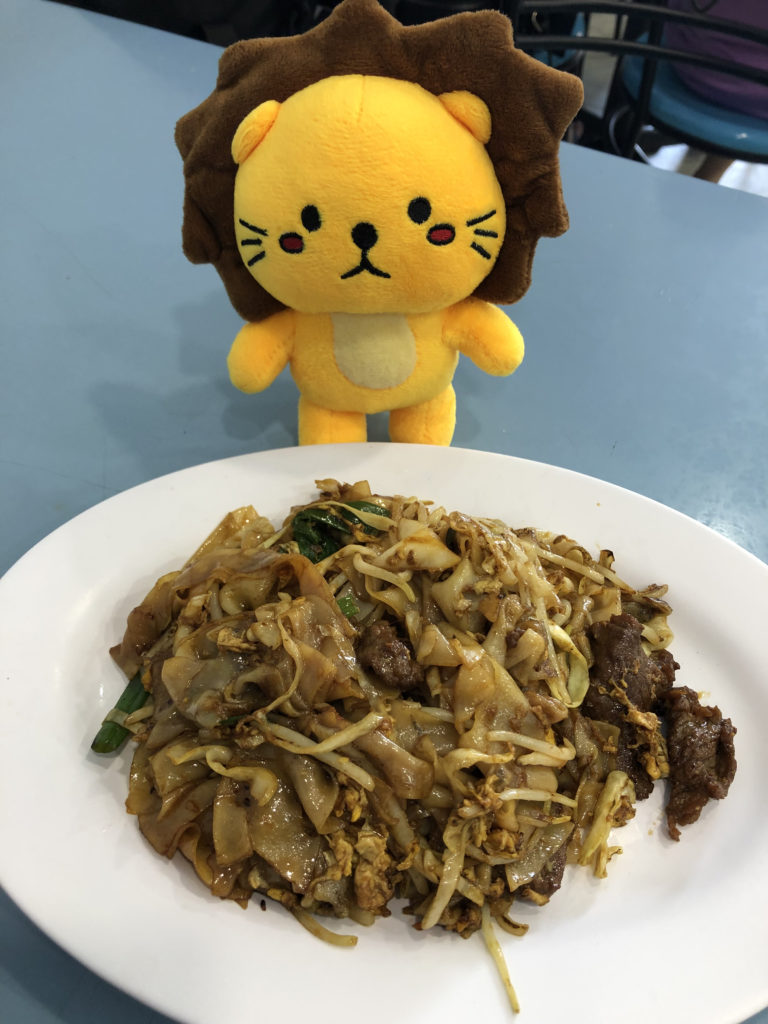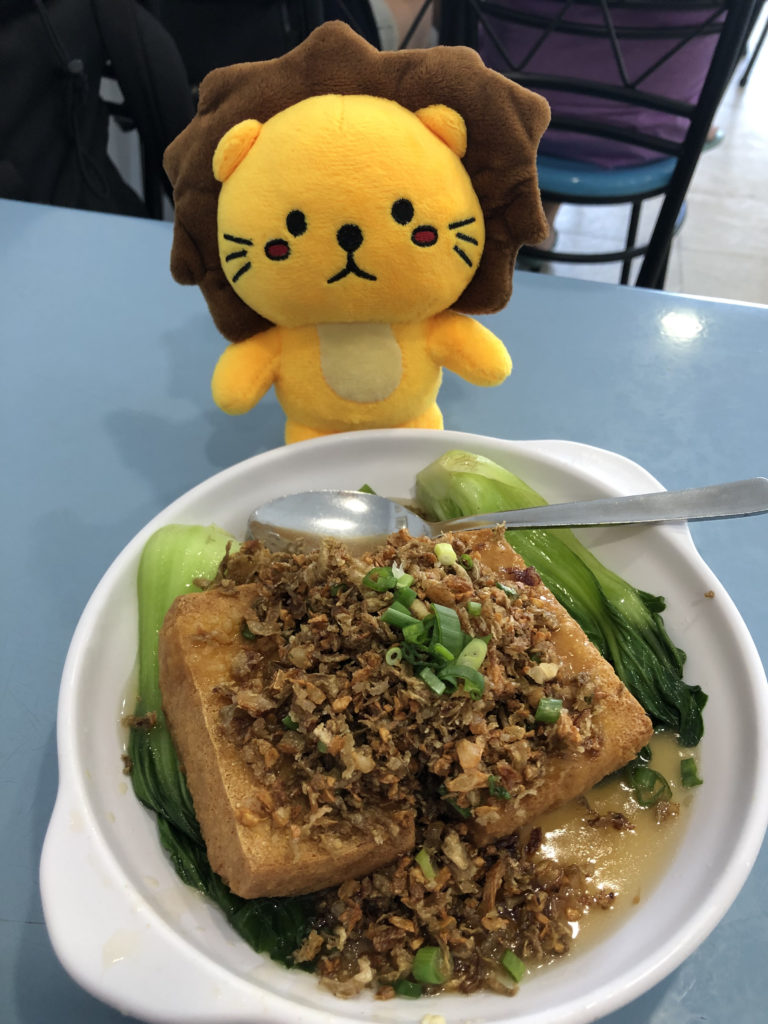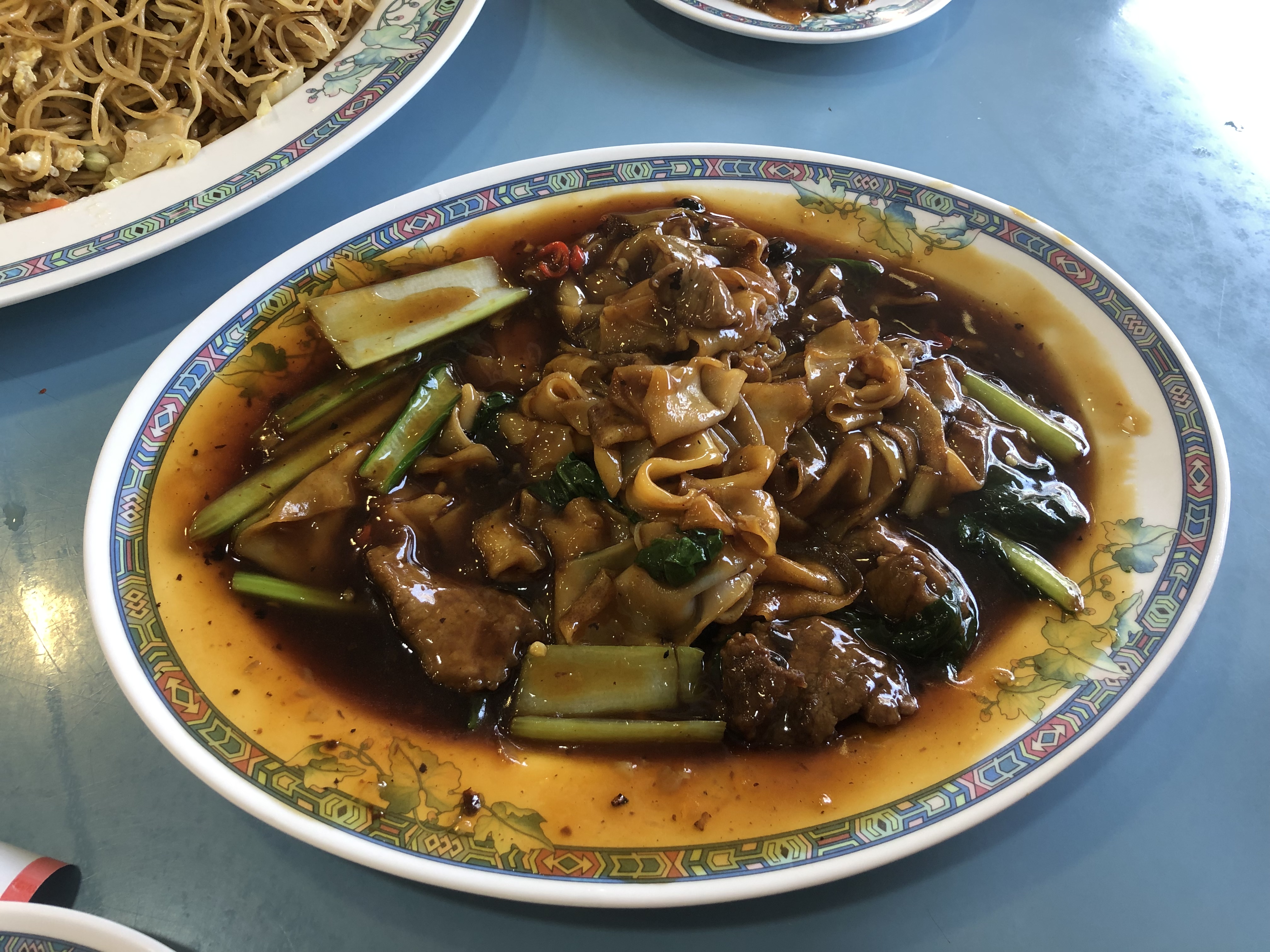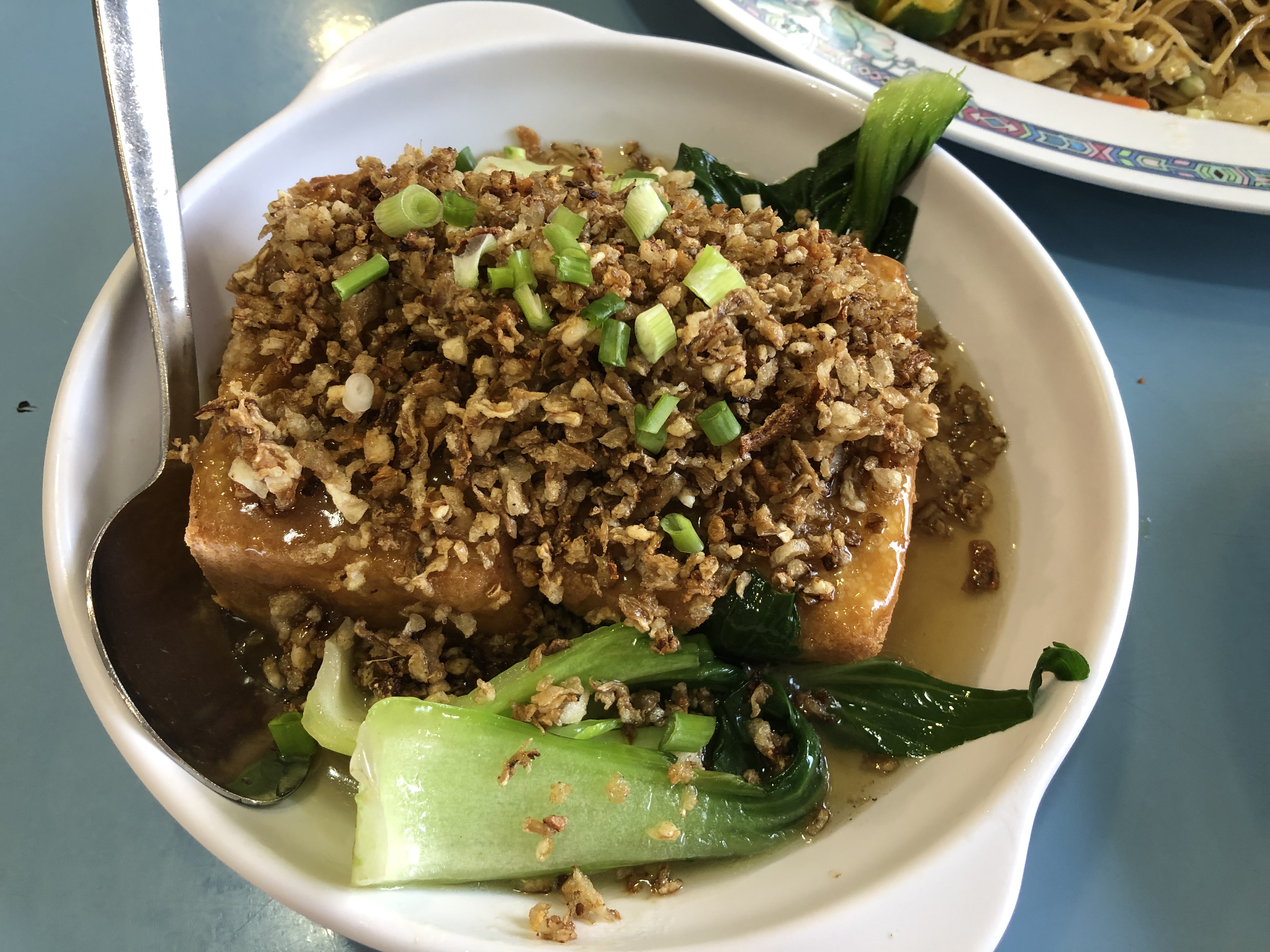 Gu Ma Jia (Aunt's Place)
Famous for their sweet-and-sour peranakan fish dish with tamarind and ladyfingers, I love to eat this dish with a generous serving of rice. The locals would also order some other vegetables and meat dishes for a complete dinner course.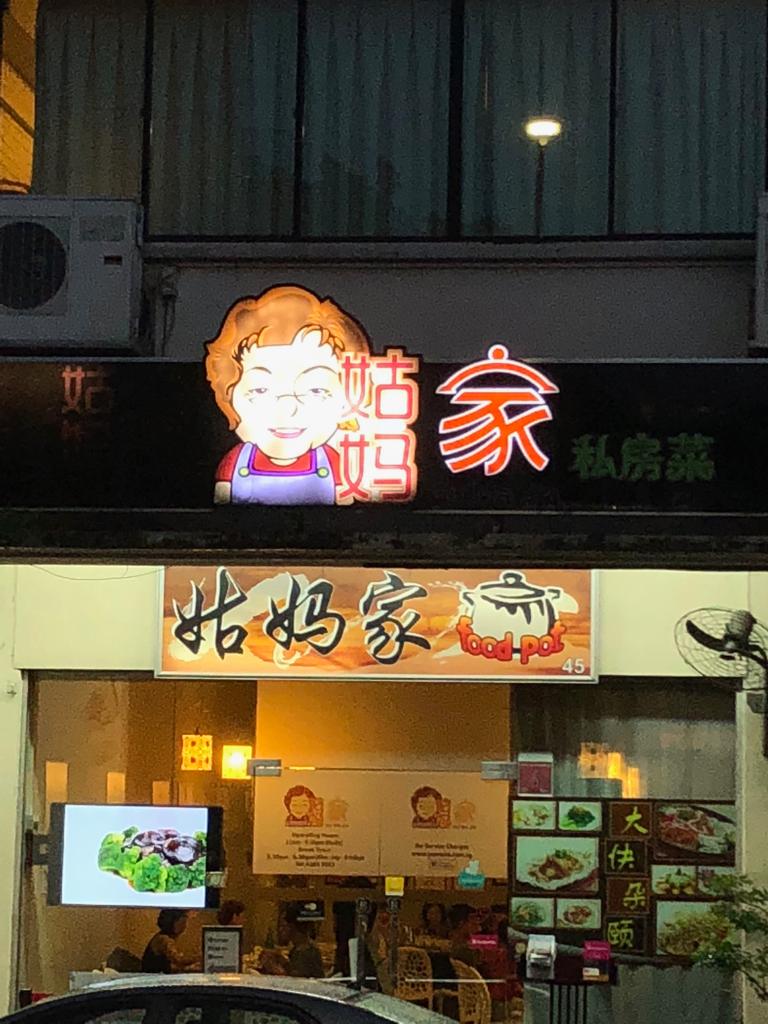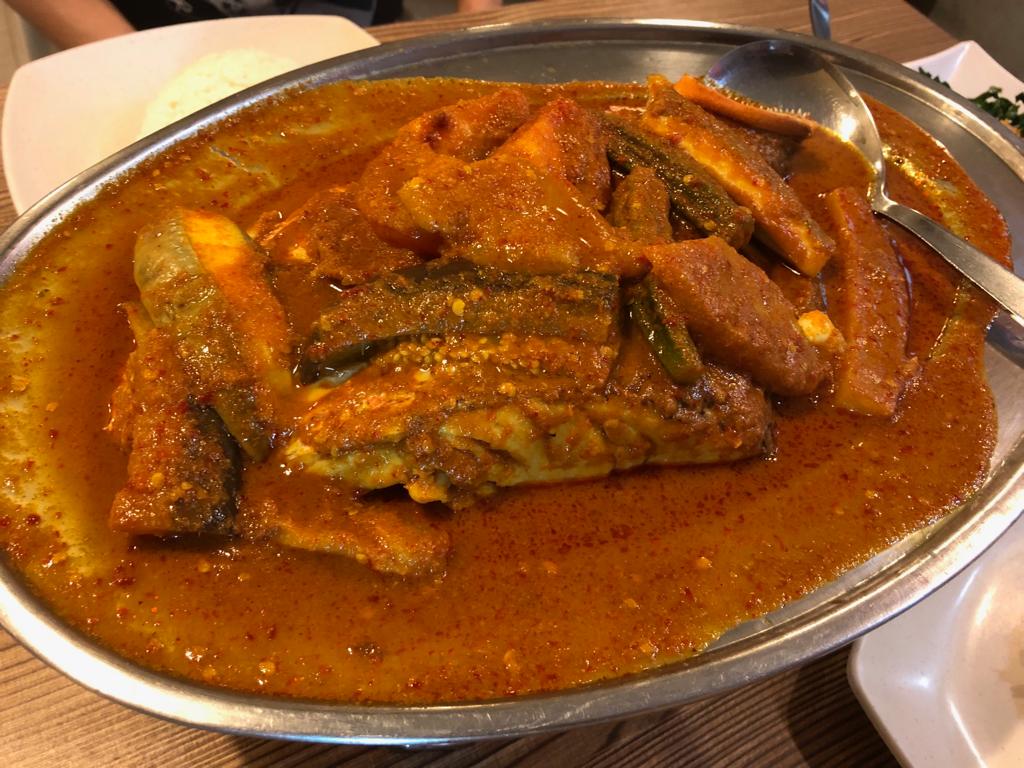 Zhong Guo La Mian Xiao Long Bao (中国拉面小笼包)
The Xiao Long Bao here is at least as good as Ding Tai Feng, if not better. At $6 for 10, you can't find something as good and as cheap elsewhere. Value for money but expect long queues! 
Hot Spot Cafe Restaurant
Delicious fish soup with the option of changing it to tom yam soup base. The tom yam version is blazingly hot but it doesn't stop the crowd from coming. The favourite local option is to order thick vermicelli noodles to go with the soup, and adding some skim milk to enhance the sweetness of the soup. Try to avoid the lunch hour as it can get very crowded.
Haidilao Hotpot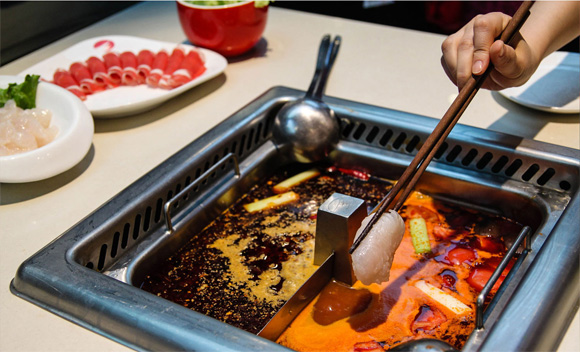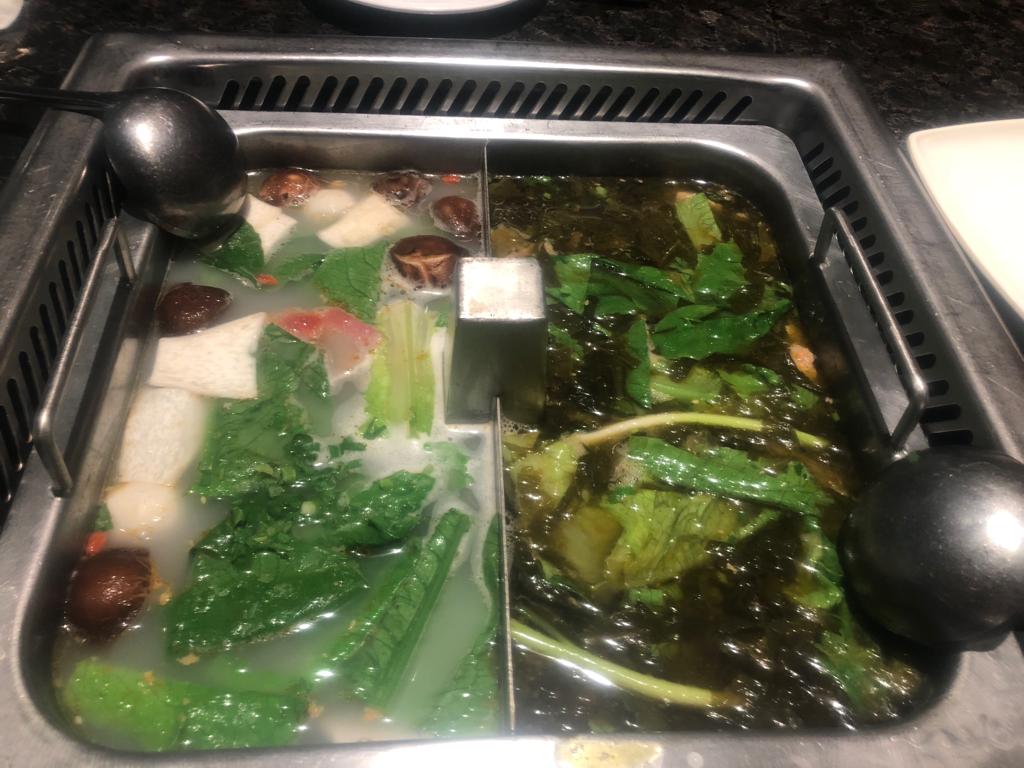 One of the best places to have hotpot in Singapore, the resturant makes sure that you have a free flow of snacks and games to play while waiting to get a seat. Yes, even before you pay any money. At some outlets, you can even have a manicure too (which you also have to wait for your turn too). So best to visit during non-peak period if you want to eat your hotpot quickly. The servers will make sure you are well-taken care of, so if it's your first time, just ask for recommendations from them. Personally, I would recommend going for two soup bases: tomato and seafood if you enjoy sweet-and-sour, as well as non-spicy stuff. But there are plenty of stuff on the menu, so go ahead and try whatever piques your interest.
Jumbo seafood
Chilli crab done just right, the succulent meat combined with the sweet chilli sauce makes it finger-licking good.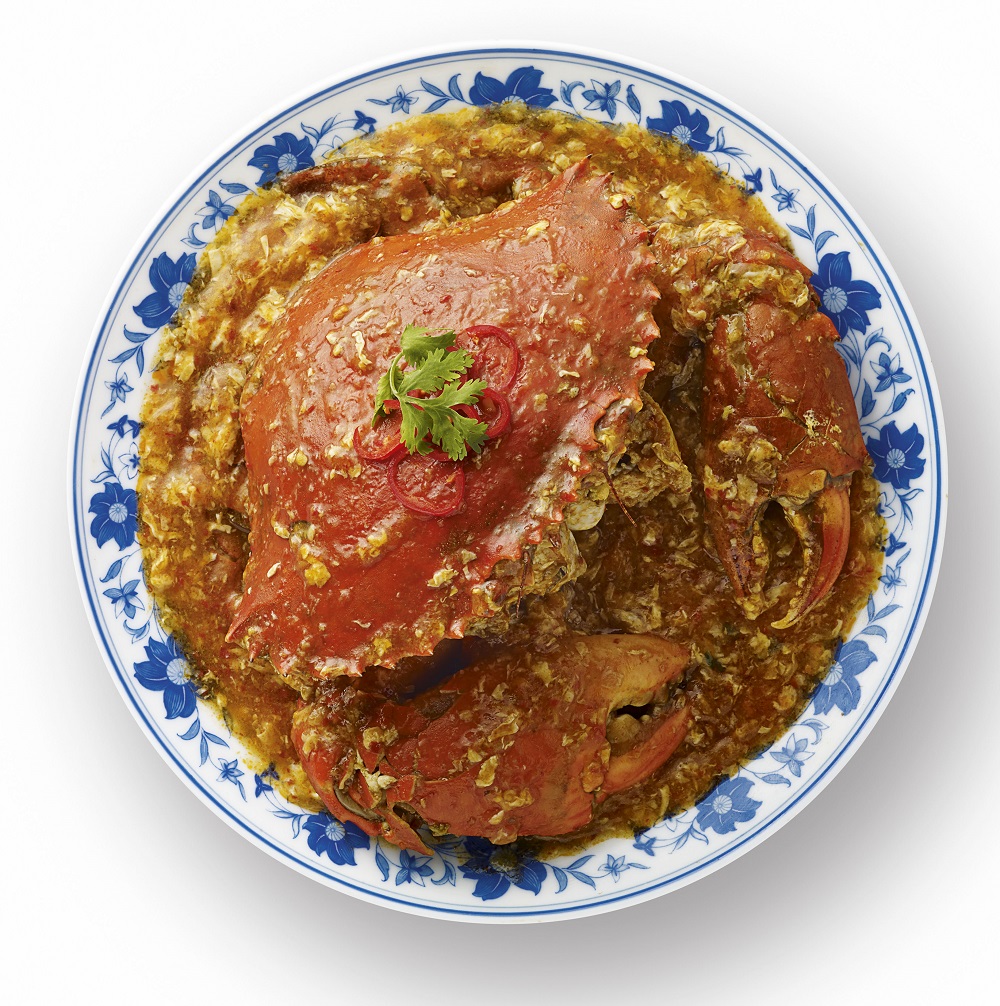 Sin Ming roti prata
Crispy and tasty, the prata taste best when eaten together with the various curries sold. If you're there with friends, try to order a few and share.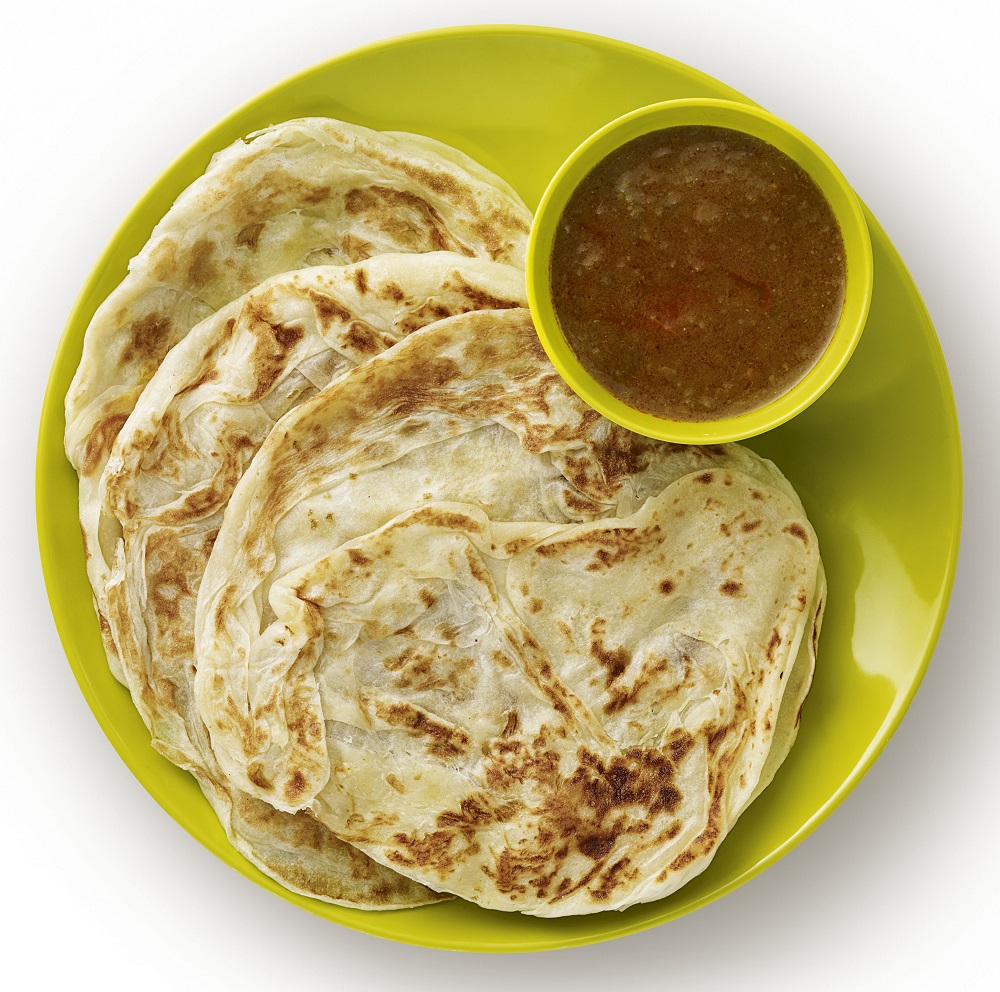 Kaya Toast
Toasted to a nice golden shade, the best kaya toast is crispy on the outside yet remain soft inside. Pair it up with a set of runny eggs and tea or coffee to your liking and you have the perfect Singaporean breakfast.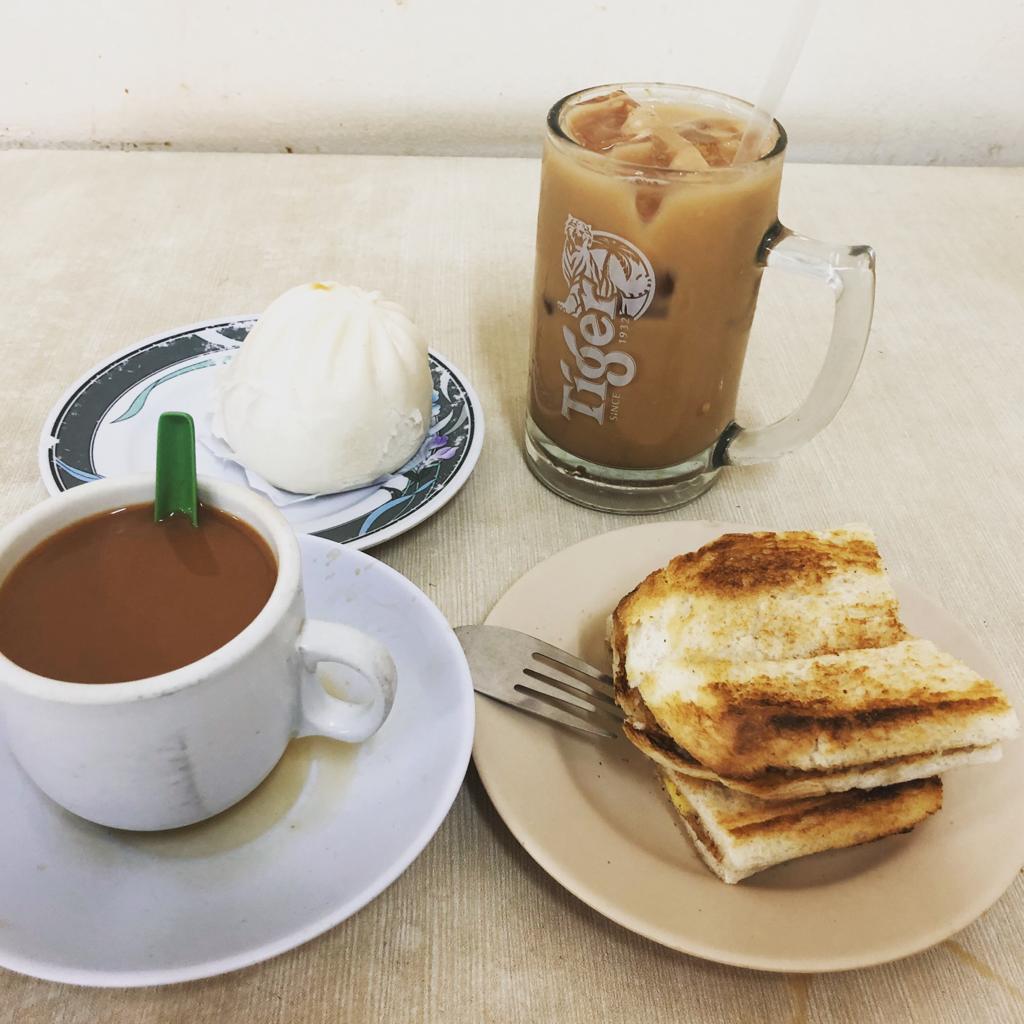 Laksa
A noodles dish made with coconut milk.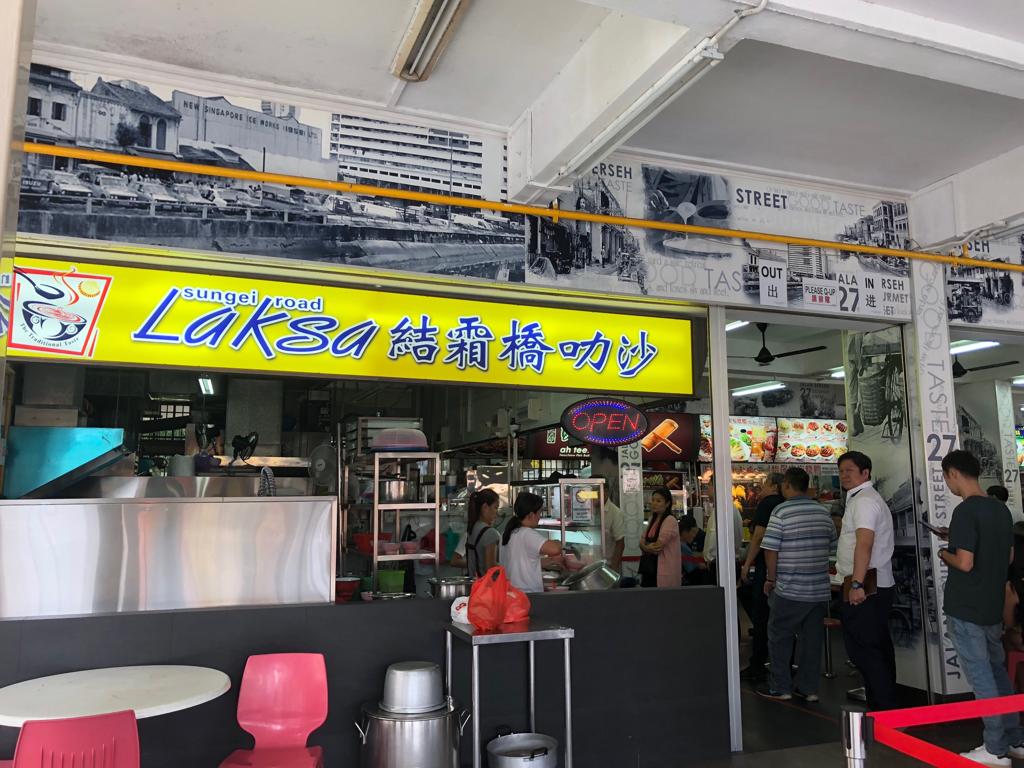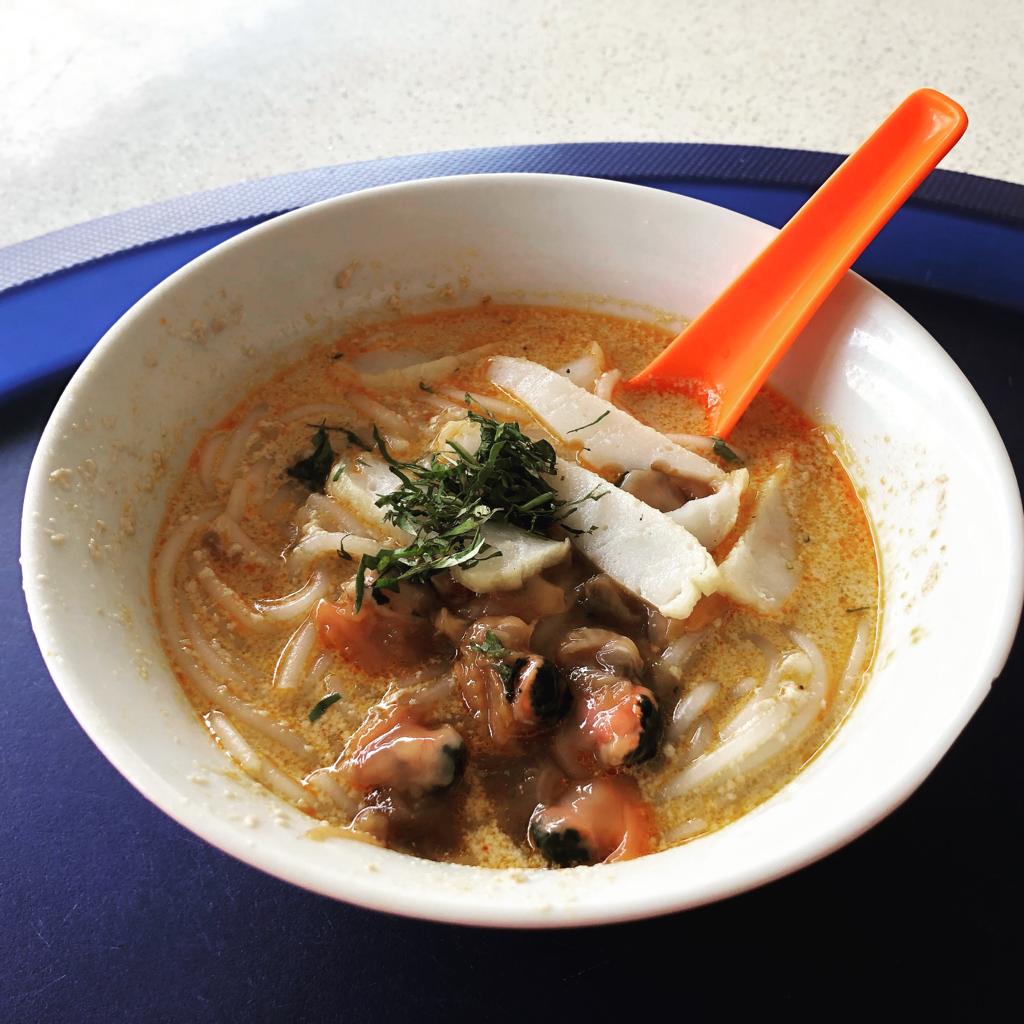 SF Fruits & Juices
Sweet and juicy, the watermelon here is one of the best in Singapore.  Perfect thirst-quencher in the forever-hot Singapore.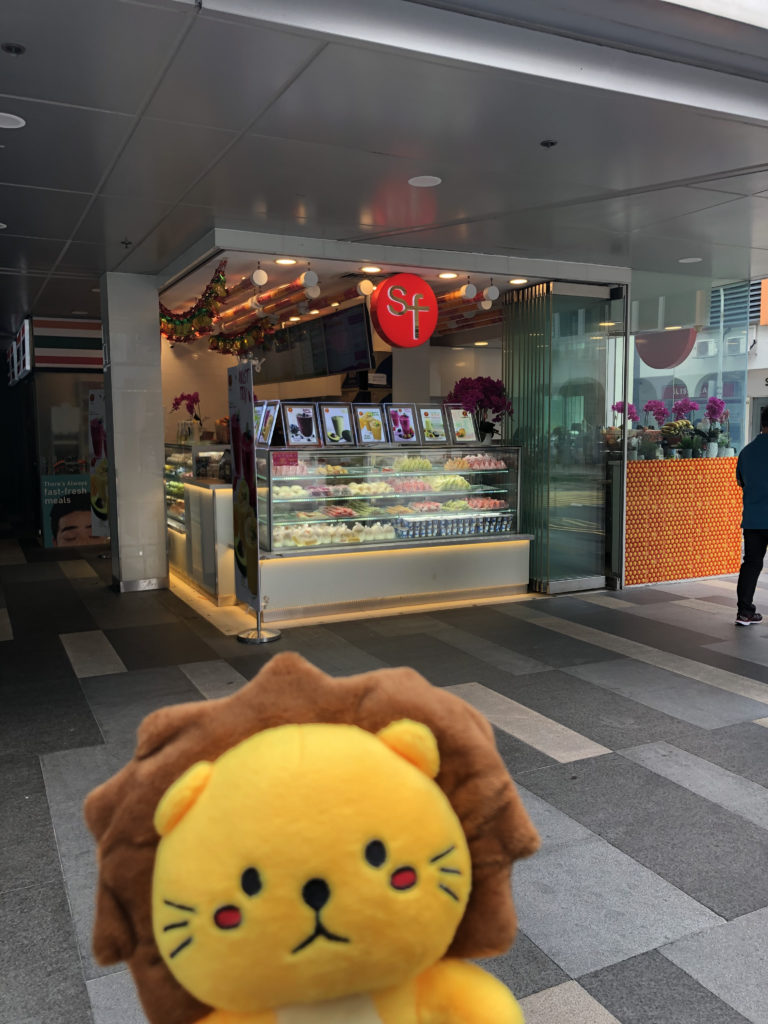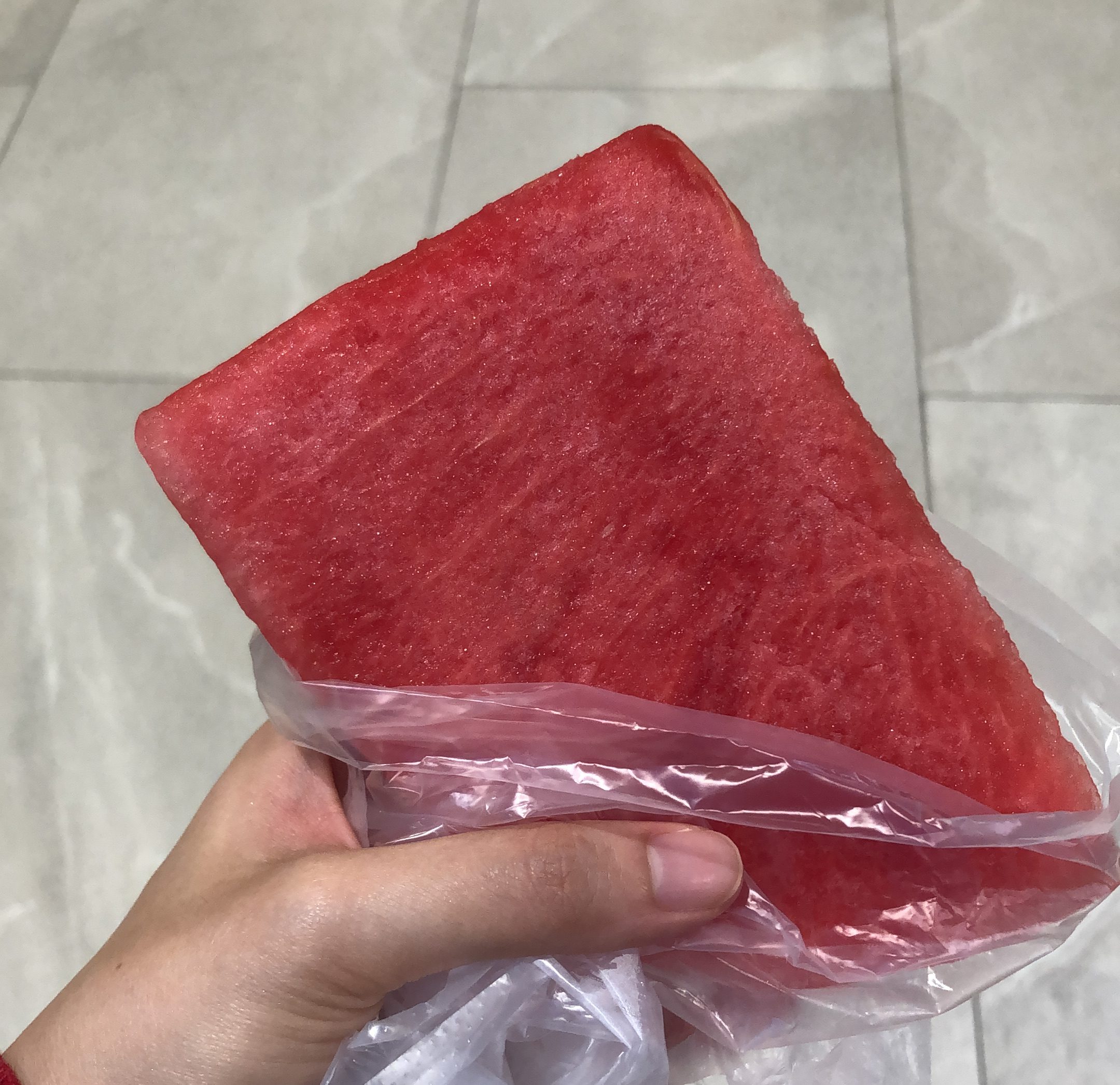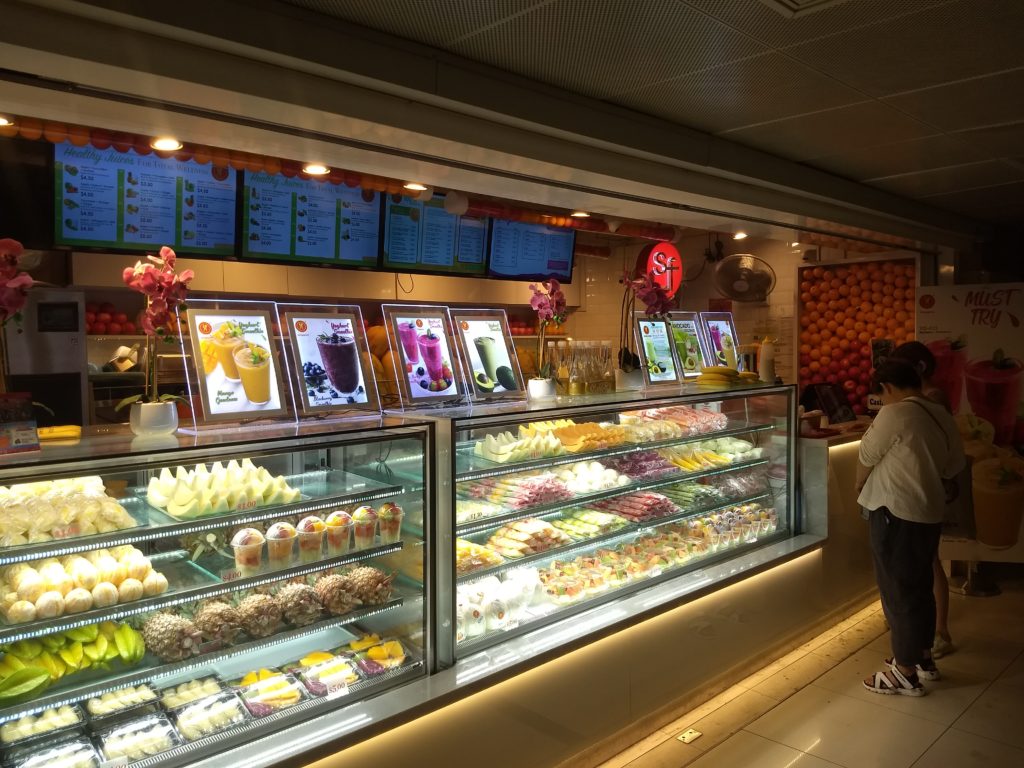 Whitley Road Big Prawn Noodles
Each mouthful delivers a full-body prawn sweetness that will make you want more.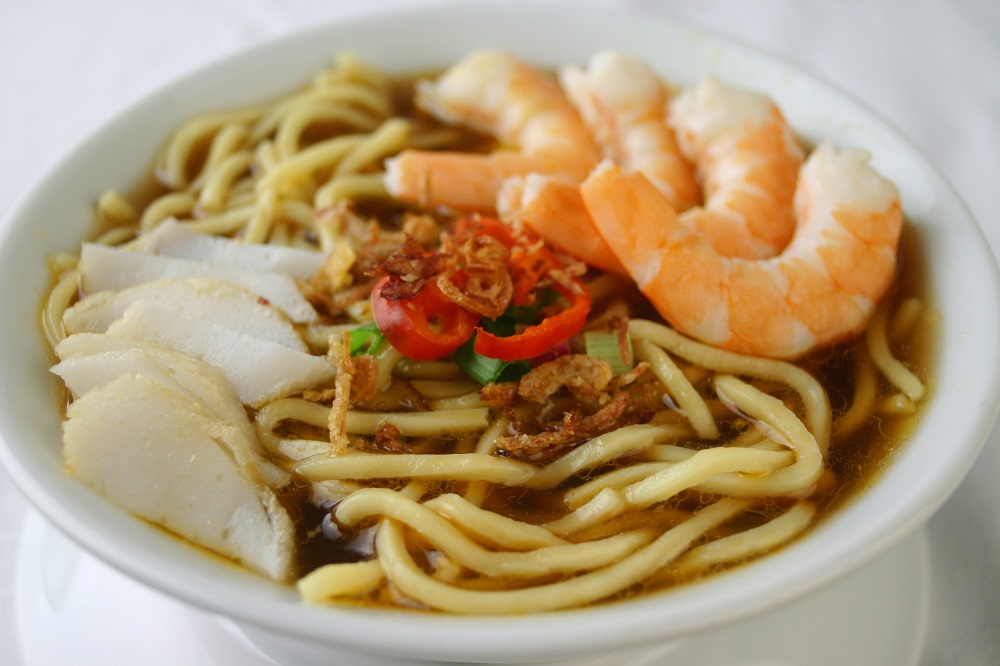 Eat 3 bowls 呷三碗
Although this is a taiwanese cusine, but good food is always worth eating (unless you're taiwanese. haha)
Personally love the luroufan with its aiyu jelly and vinegar drink.